Create or Support a Team
The success of last year's Miles For Melanoma, Steps to Stop Skin Cancer 5K Run/Walk was in part largely due to the number of teams that participated. Creating and/or supporting a team is a great way to participate in the event and support a great cause. Members of teams can run, walk was simply cheer their team members on.
To join an existing team, click on the TEAM name or picture below. When registering check the team you are joining. 
If you would like to create a team for this year's (2016) 5K Run / Walk, email us the information listed below, and we will create a TEAM page with the picture and the information provided, and send you a link to that page. The amount of money raised will be updated and posted once a week.
— Team Name
— Picture of Person(s) or TEAM Symbol, or Organization or Company Logo
— Team Captain, Captain's Email and Phone Number
— A little information about the person(s) the TEAM is named for, or the organization the TEAM is representing.
(OPTIONAL) —A target goal e.g., 2500.00 dollars your team hopes to raise or is shooting for. This is not a requirement, you do not have to set a target goal. However, we have found it provides additional motivation and incentive to get more members on your team.
(OPTIONAL) — Why this cause is so important to you and/or your organization.
To join an existing team, click on the TEAM name or picture below. 
---
.
.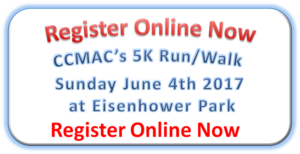 Teams Who Have Participated in CCMAC's 2015 5K Run / Walk