Team: Connie's Crew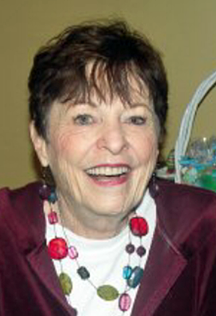 Connie McGinley
In loving memory of our  amazing mother and grandmother, Connie McGinley. Connie was diagnosed with malignant melanoma in Jan. 1995. This never stopped her from living her life to the fullest. She had the most unbelievable sense of humor and was an inspiration to us all. She taught us the meaning of courage and faith and we are so blessed to have had her in our lives. Connie lost a hard fought battle to melanoma in May 2013 but her spirit lives on in all of us.
 Amount Raised: $1225.00
Team Captain: Kathy Kovalsky
Team Members: Kathy and You!
Kathy Kovalsky 

Bob Kovalsky 

Linda Cignarella 

Mary Esposito  

Debra Briody 

Kim Drapala 

Michaela Tompkins

Bobby Kovalsky

Kerri Briody 

 Nick Briodi

Joseph McGinley 

Lyndsay Kovalsky 

Maureen OA'Donoghue 

Shannon OA'Donoghue  

Jamie 

OA'Donoghue

Melissa Zweigbaum
| | | | |
| --- | --- | --- | --- |
| MaryEllen Ventimiglia     | Kayla Kovalsky                 | Nicholas Esposito     | Sebastian LaBarbera  |
| | | | |
| | | | |
| | | | |
| | | | |
---
The "More Information" button below will take you to a page with more information about the 5k Run/Walk. You can also register online and/or donate from that page.

The "Register Online Now" button below will take you directly to the registration page. On this page you can register for the Run or the Walk and make a donation at the same time.  

The "Donation Only" button is for individuals who are NOT attending the event. They are NOT Running or Walking, but wish to make a donation "In Honor Of, or In Memory Of" a TEAM, Person, or Organization. 

Be Sun Smart!