Team Rutkoske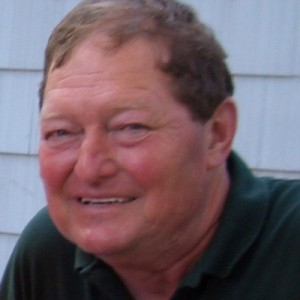 William E. Rutkoske
A Little About William E. Rutkoske
On October 19, 2011, my dad passed away from melanoma. He was diagnosed with stage four in 2004.
He was a very private man who lived his life by four principles – work hard, take pride in your work, do the right thing, and take care of your family. Maybe it's from growing up on a farm and the challenges of farm life but his family was known for being hard workers.
Although private, he took an interest in the people his family knew throughout all areas of their lives, both personal and professional, from afar. His favorite thing in life was to listen and watch his kids and grandchildren – whether it be playing sports, spending countless hours watching our games and cheering us all on or hearing and watching from the sidelines as we grew from kids to adults.
He once wrote in a letter "Be faithful to friends, kind and considerate and never, never forget your family or where you came from. If you combine all of the above – that is happiness and success."
Without a doubt, my dad fought and did not want to leave his family when he did, but I do know he had a 'happy' life. In it's final stages, melanoma is a devastating cancer and the sooner a cure can be found the better. Please join me to help raise awareness regarding melanoma and help support those that are fighting today.
Lisa
Team Captain: Lisa Rutkoske 
Purpose: To help prevent others from losing a loved one to this terrible disease, Melanoma.
Target Goal: We are happy to raise whatever we can, every little bit helps 🙂
 IN MEMORY OF WILLIAM RUTKOSKE
---
The "More Information" button below will take you to a page with more information about the 5k Run/Walk. You can also register online and/or donate from that page.

The "Register Online Now" button below will take you directly to the registration page. On this page you can register for the Run or the Walk and make a donation at the same time.  

The "Donation Only" button is for individuals who are NOT attending the event. They are NOT Running or Walking, but wish to make a donation "In Honor Of, or In Memory Of" a TEAM, Person, or Organization. 

Be Sun Smart!