Team Derm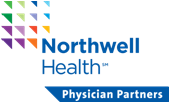 Purpose: To Raise Awareness and Prevent Skin Cancer / Melanoma
Amount Raised: $0380.00
Team Captain: Chrissalee Erriah and You!
| | | |
| --- | --- | --- |
| Erica Neuren | Rosemarie Ciro | Danile Steiner |
| Nickolas Boroda | Alex Qin | Peter Nauka |
| Monika Lay | Natalie Sohn | Christine Cummings |
| Anjali Narayan | Sarah Reynolds | Roshawn Johnson |
| | | |
---
The "More Information" button below will take you to a page with more information about the 5k Run/Walk. You can also register online and/or donate from that page.

The "Register Online Now" button below will take you directly to the registration page. On this page you can register for the Run or the Walk and make a donation at the same time.  

The "Donation Only" button is for individuals who are NOT attending the event. They are NOT Running or Walking, but wish to make a donation "In Honor Of, or In Memory Of" a TEAM, Person, or Organization. 

Make Sure to Check TEAM DERM, a.k.a. Northwell Health Dermatology 
Download Raffle Tickets for a Drawing to be Held that Day!
Return them in the mail (directions included in download) or bring tickets & money to the event.
Click on Image Below for the Raffle Tickets

Be Sun Smart!