Team Tata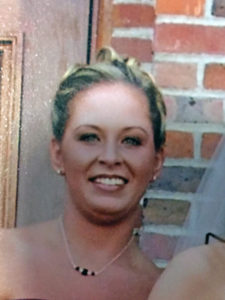 Tara Rando
Team Tata – Tara Rando
Tara was diagnosed September 2016 with Stage 3 melanoma.  She has been through multiple life setbacks but continues to fight the fight with the support of her family and son.   Tara is a kind person who looks to take care of others, while never asking for anything in return.  Tara began her first treatment i.e., gene therapy at the end of December 2016, and did not go as expected. As a family we are hopeful and supportive of  her. 
Team Captain: Tara Rando
Amount Raised: $0640.00
Team Members: Tara Rando & You!
| | | | |
| --- | --- | --- | --- |
| Tara Rando | Patricia Rando | Marybel Colon | Roseanne Orlando |
| Vito Orlando | Danny Villegas | David Villegas | Jennifer Villegas |
| Luis Villegas | Maritza Villegas | Trisha Villegas | Joey Rando |
| Christopher Orlando | Christina Ferraro | Michael Ferraro | Christine Pople |
| Claudia Brutus | Marilene Petter | Frank Orlando | Olivia Villegas |
| Brianna Villegas | Gabriella Colon | Michael Ferraro | Guiliana Ferraro |
Kaiel Brutus

aaaaaa.

Abigail Brutus

aa

Melissa Villegas
Christina Ferraro
.
---
The "More Information" button below will take you to a page with more information about the 5k Run/Walk. You can also register online and/or donate from that page.

The "Register Online Now" button below will take you directly to the registration page. On this page you can register for the Run or the Walk and make a donation at the same time.  

The "Donation Only" button is for individuals who are NOT attending the event. They are NOT Running or Walking, but wish to make a donation "In Honor Of, or In Memory Of" a TEAM, Person, or Organization. 

Download Raffle Tickets for a Drawing to be Held that Day!
Return them in the mail (directions included in download) or bring tickets & money to the event.
Click on Image Below for the Raffle Tickets

Be Sun Smart!