Team Paul Steck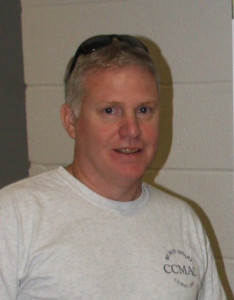 Paul Steck
A Little About Paul:
Paul is a Melanoma survivor who has dedicated much of his time to CCMAC, and spreading the Be Sun Smart Message.
Target Goal:  Every little bit helps !!!
Purpose: Increase public awareness regarding the dangers and causes of Skin Cancer/Melanoma.
Early education of our youth, families and the community.

Changing attitudes, thinking, and behaviors regarding unprotected exposure to the Sun's UV Rays, tanning, and tanning bed use.

Advocating for Laws and Policies designed to protect individuals and communities from the Sun's UV Rays, and use of tanning beds.

Increasing funding for Education and Research.
        CCMAC is a 501(c) (3) non-profit organization.
Team Captain: Paul Steck 
Team Members: Paul Steck and You! 
The "More Information" button below will take you to a page with more information about the 5k Run/Walk. You can also register online and/or donate from that page.

The "Register Online Now" button below will take you directly to the registration page. On this page you can register for the Run or the Walk and make a donation at the same time.  

The "Donation Only" button is for individuals who are NOT attending the event. They are NOT Running or Walking, but wish to make a donation "In Honor Of, or In Memory Of" a TEAM, Person, or Organization. 

Be Sun Smart!