Team: Shade Squad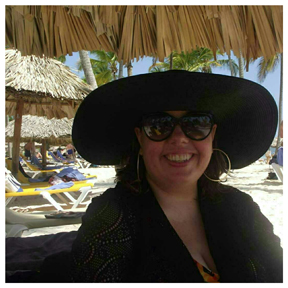 My name is Melissa Klein and in 2001 at the age of 23, Melanoma was found in two locations on my back. I am grateful that during a routine dermatology exam for some acne cream, my dermatologist Dr. Annette Cohen noticed the areas that needed to be biopsied. I was shocked when I received this diagnosis. I never used a tanning bed, my parents insisted on sunscreen, and I frequently wore a      t -shirt over my bathing suit. I enjoy the outdoors and make sure to always wear sunscreen, my hats, and my sunglasses! This May I will celebrate my 40th birthday and I am proud to say I am a melanoma survivor!
Melissa
Purpose: I have created this team in honor of all my fellow survivors of Melanoma and those that are still fighting.
Team Captain: Melissa Klein 
Team Members: Melissa Klein and You! 
| | | | |
| --- | --- | --- | --- |
| ATTENDING | ATTENDING | DONATING ONLY |   |
|   |   |   |   |
|   |   |   |   |
|   |   |   |   |
|   |   |   |   |
|   |   |   |   |
The "More Information" button below will take you to a page with more information about the 5k Run/Walk. You can also register online and/or donate from that page.

The "Register Online Now" button below will take you directly to the registration page. On this page you can register for the Run or the Walk and make a donation at the same time.  

The "Donation Only" button is for individuals who are NOT attending the event. They are NOT Running or Walking, but wish to make a donation "In Honor Of, or In Memory Of" a TEAM, Person, or Organization. 

Be Sun Smart!