Team: Alexander Iline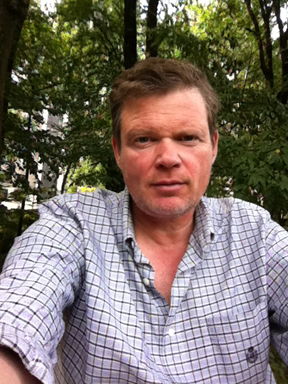 Alexander Iline
Alexander was a loving father of Stephanie and Eric, a loyal husband of Polina.  He was full of life, love and faith.  He always taught his children to do right by everyone around them – love and respect.  In July, 2015 he was diagnosed with Stage 4 Melanoma he fought for 19 months – putting his body through hell – with various treatments.  He fought until February 23, 2017.  We want you all to remember Alex for the goodness he had in his loving heart.  He loved to speak with everyone he would meet and to make everyone around to feel loved and happy!
Polina
Team: Alexander Iline
Team Captain: Polina Iline
Purpose: To Raise Awareness and Prevent Skin Cancer / Melanoma.
Amount Raised: $0620.00
Polina Iline 

Stephanie Iline 

Eric Iline 

Ann Alamia  

Melissa Sohn 

Mary Paris  

 

Robin Gozinsky 

Lisa Greene 

Anthony Amador 

Cristina Amador

 Cidalia Macedo

Barbara Schanz

 

Charlie Simonetti 

Naomi Surlin 

 

 

 

 

 

 

 

 

 

 

 

 

 

 

 

 

 

 

 

 

 

 

 

 

 

 
(Team Member Names and Amounts Donated Will Be Posted Once a Week)   
The "More Information" button below will take you to a page with more information about the 5k Run/Walk. You can also register online and/or donate from that page.

The "Register Online Now" button below will take you directly to the registration page. On this page you can register for the Run or the Walk and make a donation at the same time.  

The "Donation Only" button is for individuals who are NOT attending the event. They are NOT Running or Walking, but wish to make a donation "In Honor Of, or In Memory Of" a TEAM, Person, or Organization. 

Be Sun Smart!