CCMAC
Colette Coyne Melanoma Awareness Campaign
12th Annual Miles For Melanoma "Accurate" 5K Run/Walk
Accurate 5k IPICO BIB CHIP System
Sunday May 22nd, 2016
Eisenhower Park, (Parking Field #2) East Meadow NY.
Online Registration is Closed
Please Register Onsite the Day of the Event
Run Medal Categories: Overall Male & Female Winners, plus 1st Place Winner, Male & Female in each runner age group.
Age Groups: 13-19, 20-24, 25-29, 30-34, 35-39, 40-44, 45-49, 50-54, 55-59, 60-64, 65-69, 70-74, 75-80, 81 and over.
A FUN DAY FOR THE WHOLE FAMILY!
Prevention is the Cure
FREE Screenings Provided by Northwell Dermatology & Belaray Dermatology
(Northwell formerly North Shore-Long Island Jewish)
Prize Wheel – T-Shirts – Raffles – 50/50
.
Country Line Dancing & Lessons, Provided by Leslie of Celebrity Music
Country Western Music Provided by Jay Letterman of MY COUNTRY 96.1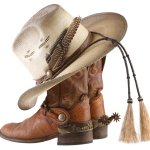 Your Boots Should Be Walking / Dancing for a Cause!
Special Kids Tables:
Make your own UV bracelet using UV sensitive beads that change color when exposed to UV rays
Nail polishing using UV sensitive polish that also indicates exposure to UV rays
Face Painting
Donation: Registration / Donation Fee: $30  —–
Registration entitles you to a CCMAC Be Sun Smart T-Shirt while supplies last.
Registration Begins: 08:00 am.
5K Run Registration Closes: 9:15 am.        5K Run Start Time: 09:30 am, Rain/Shine
Walk registration Closes: 11:00 am            Walk Start Time:10:45 am, Rain/Shine
Country Line Dancing & Lessons: 12:00 pm
Online Registration is Closed,
Please Register Onsite the Day of the Event
To Donate in Honor of, or In Memory of Use the Donation Button on the Right Side of the Home Page
"BE SUN SMART"
---